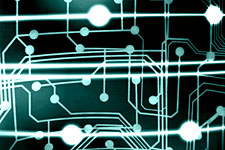 Lxs Entertainment and its related companies are original pioneers in the phone entertainment industry. Lxs remains an industry leader in providing and managing phone-based entertainment and billing solutions.

Lxs bills and collects for its services and the services of its B2B partners through all major credit/debit cards, ACH and an in-house collection department. Through proprietary risk scoring methodology, Lxs has enjoyed stable banking relationships for many years. In addition, Lxs was one of the first to develop software and processing to accept checks via phone, while not cannibalizing credit card sales. In-house collections services are performed by Lxs staff as opposed to an outside collection agency, resulting in successful higher-than-average collection rates across the board.

Along with operating a B2B service bureau, Lxs offers B2C consumers a comprehensive suite of interactive voice, dating and text chat services which are accessed through tens of thousands of 800, 900, and local phone numbers. Live phone services, including one-on-one and group chat lines, are provided by phone service providers trained to make customer satisfaction their highest priority. As a result, Lxs has serviced hundreds of millions of satisfied caller minutes throughout its history, and looks forward to even more profound growth in the future.

Contact Us to find out more or with any questions or inquiries.